Ga. NAACP declares 'state of opposition' against Cobb Co. | News
MARIETTA, Ga. – The Cobb County NAACP has announced "a state of opposition" against Cobb County after a commission meeting took a dramatic turn Thursday night.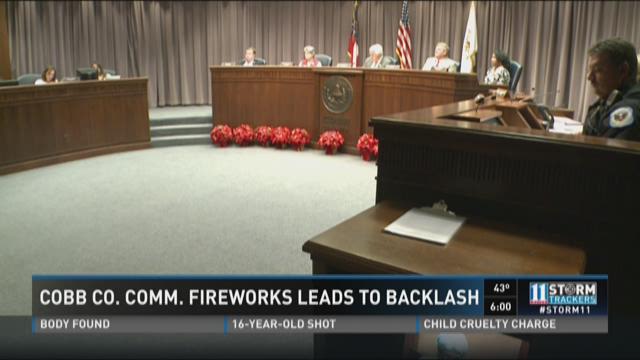 In addition, the Georgia NAACP released a statement late Friday afternoon saying it may ask the U.S. Justice Department to intervene.
"The Georgia NAACP has contacted the United States Justice Department to examine patterns and practices with the Cobb County Police Department," said Francys Johnson, Statesboro Civil Rights Attorney and the President of the Georgia NAACP.
"When I'm leaving out of a (board) room and seeing Lisa Cupid on the ground and (I) don't know whether she's alive or dead?" said Deanne Bronner, President of the Cobb County NAACP. "We declared war because there will no longer be the NAACP that will not speak out about issues that are happening in Cobb County." 
Lee blasted Cupid over her accusations of racial profiling within the police force and he accused Cupid of stoking community uproar over the conduct of Cobb County Police Officer Maurice Lawson.
"I am tired of the public accusations and assertions about our police department," Lee said at the meeting. "I am disappointed that the chief perpetrator of these action is a commissioner. Commissioner Cupid has repeatedly requested a response from this board. This is a response. This is leadership. This is doing the right thing by Cobb County and the men and women who risk their lives to protect and serve us every single day."
Cupid fought back and blamed the police department for inappropriate action when it comes to some African-Americans.
After their public spat, Cupid left the meeting and fainted, adding further drama to an already tense situation.
Cupid later returned to the meeting, and Lee apologized, although some say not to her directly.