Ross Harris becomes emotional during motions hearing | News
ATLANTA -- A motions hearing was held Monday in the case of Ross Harris, the Cobb County father accused of intentionally leaving his toddler in a hot car to die.
Harris was arrested after his son, Cooper, was found dead in the back seat of a hot car in June of 2014. He faces multiple charges including: malice murder, felony murder and cruelty to children.
The defense team argued there is no evidence to support Harris deliberately left his son in the car, as they try to get certain portions of the state's evidence thrown out.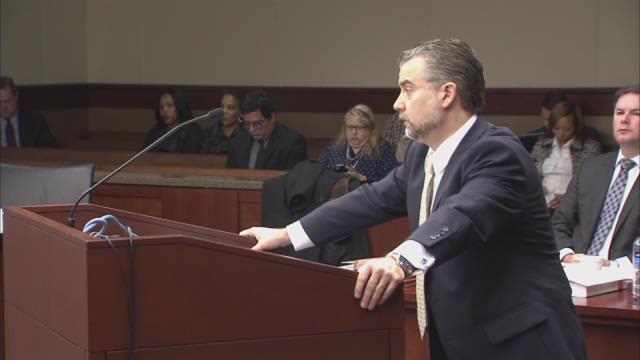 "What we're asking the court to do is exclude bad character evidence," said defense attorney Maddox Kilgore.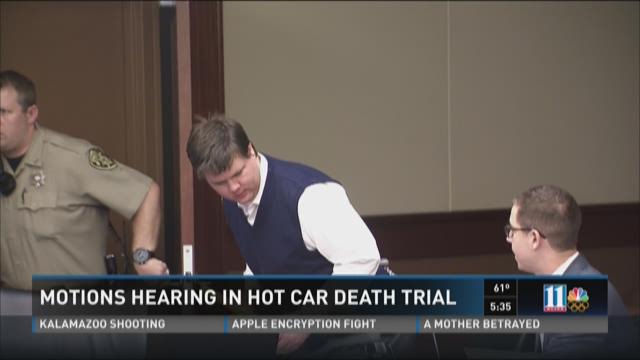 Kilgore says while prosecutors want to include alleged communications with other women, which include things of a "sexual nature," Harris made it clear to those women he wanted to remain a family man.
"The discovery we got demonstrates that Ross Harris loved and cared for his son", said Kilgore. "Ross always talked about Cooper. He sent pictures of Cooper. He told her Cooper was his world. He told her he would  never get divorced, because we wouldn't want to mess up Coopers life."
In court, Harris appeared upset at times, often wiping away tears.
The state says it intends to prove Harris' actions before is son's death and even on the day he died prove the Cobb County father planned the crime because he wanted to live a "child free" life.
"Often actions speak louder than words. That's what this case is going to show," said prosecutor Chuck Boring.
The judge's ruling on the hearing is expected within two weeks.
The trial, which was originally set to begin on Feb. 22,  was moved to Monday, April 11 due to a change in a lawyer's schedule.
PHOTOS | Ross Harris becomes emotional during motions hearing 
Earlier in February, Harris' wife, Leanna, filed for divorce, telling the court the marriage was irretrievably broken. 
According to the divorce filing, acknowledged by both Ross and Leanna, they were married in May 2006 and separated on June 18, 2014 -- the same day their son Cooper died.
PHOTOS | Ross Harris spoke of 'needing escape' morning of hot car death