Man accused of I-75 trooper shooting had history of traffic violations | News
Title (Max 100 Characters)
Man accused of I-75 trooper shooting had history of traffic violations
MARIETTA, Ga. -- The man accused of leading Georgia State Patrol troopers on a high speed chase had a history of traffic violations according to jail and court records.
Israel Rodriguez was arrested in 2008 for reckless driving, following too close and driving on a suspended license.  He served on year on probation.  In 2011, he paid a citation for speeding. But friends say his driving record fails to describe the proud father of three young children.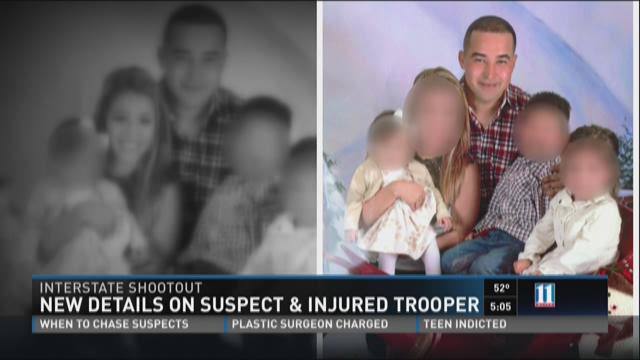 The GBI is handling the investigation and has yet to say why they believe 26-year old Rodriguez was driving so fast down I-75 on Wednesday afternoon.  The Department of Public Safety says Rodriguez was clocked going 98 miles per hour.
Trooper Jacob Fields says he tried to stop Rodriguez and when that didn't work, two other troopers tried to help box him in and slow him down.  Instead, spokesperson Capt. Mark Perry says, Rodriguez rear-ended another motorist and then got out of his truck and started shooting.
Friends say Rodriguez' behavior was uncharacteristic.  His father seemed confused and heartbroken as he showed Lindstrom a photo of Rodriguez' family.  One friend told Lindstrom Rodriguez was having problems at home and depressed.
Rodriguez' wife referred us to her attorney for comment, saying only that her husband was an "awesome man."  
PHOTOS: Georgia State Patrol Trooper shot