Activists want police officer fired after 'your people' comment | News
COBB COUNTY, Ga. -- A group of community activists is calling for the immediate firing of the white police officer who told an African-American motorist to go back to Fulton County, saying "I don't care about your people."
Dashcam video shows Cobb County Police Officer Maurice Lawson pulling over Brian Baker for traffic violations. After Baker asked the officer several times if he can leave, Lawson responded:
"Leave. Go away. Go to Fulton County. I don't care about your people."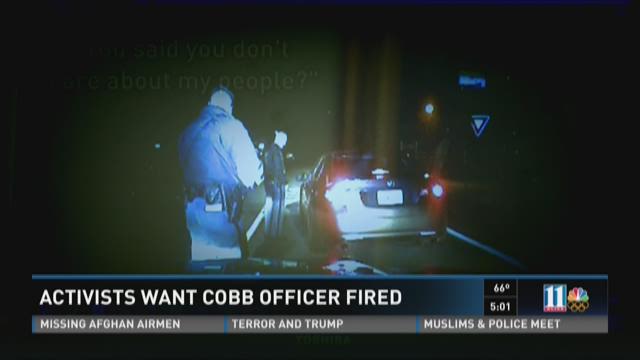 Baker has received an apology from Cobb County Police. The county attorney is now investigating if proper procedures were followed by top brass.
On Thursday, activists attempted to hand deliver a letter to Cobb County Police Chief John Hauser, but were stopped at the lobby. They questioned why other officers present at the traffic stop didn't turn Lawson in.
Activists also questioned why both tickets issued to Baker were dismissed by a police captain.
Baker, who arrived with the activists, said he doesn't feel welcome in the county.
"I will be not in Cobb County unless it is for business purposes. I won't drive here," Baker said.