New motions filed in Ross Harris hot car death trial | News
COBB COUNTY, Ga. – Attorneys for a man accused of leaving his toddler in a hot car to die have filed a motion to suppress all of the evidence obtained from his electronic devices
Ross Harris faces multiple charges, including malice murder, felony murder and cruelty to children, in the June 2014 death of his son, 22-month-old Cooper.
Harris' attorneys described search warrants obtained by the Cobb County Police Department as "a fishing expedition." Those warrants produced many of the high-profile pieces of evidence in this case.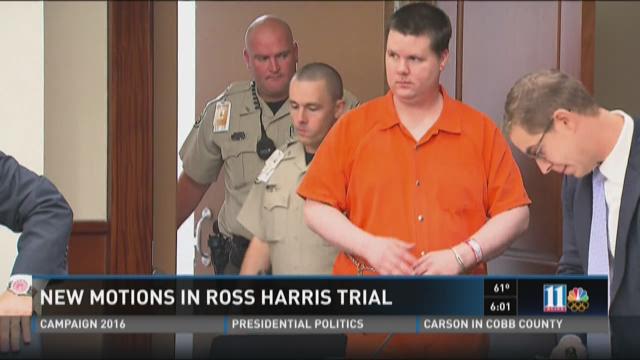 The attorneys say the police did not have probable cause to search Harris' electronics – and that they gave false testimony to obtain warrants for those searches. They are asking that every single item of evidence collected from electronics be thrown out. This presumably includes the sexting photos previously mentioned in court; this also includes Harris' alleged Internet searches on child death.
RELATED | Detectives describe Ross Harris after hot car death of son
AND | Evidence released against dad in hot car death
PHOTOS: Justin Ross Harris July 3, 2014 court hearing
COURTROOM PHOTOS | Hot car death pretrial hearings