Cobb Co. firefighter shows off cooking skills on 'Food Fighters' | News
MARIETTA, Ga. -- A Cobb County firefighter recently had the chance to show off his cooking skills on national TV.
Ryan McKay, a firefighter from Station 19 on Powers Ferry Road, competed on NBC's "Food Fighters." Professional chefs compete against amateur cooks for the chance of winning $100,000.
"It's more or less get in the kitchen and learn how to cook," said McKay, who has been a Cobb County fire fighter for nine years. "That's how we learn in the fire service, fast and furious. It carries over in the kitchen."
McKay made it all the way to the end on a show that featured numerous celebrity chefs. He won four out of the five rounds. McKay competed against Lorena Garcia in the final round on the show which aired July 30.
"It's pretty awesome, he makes delicious food," said fellow fire fighter Chris Baines.
"I get calls from guys in my county and other firehouses saying 'hey, can you help me out with a recipe, do you have any recommendations?'" said McKay.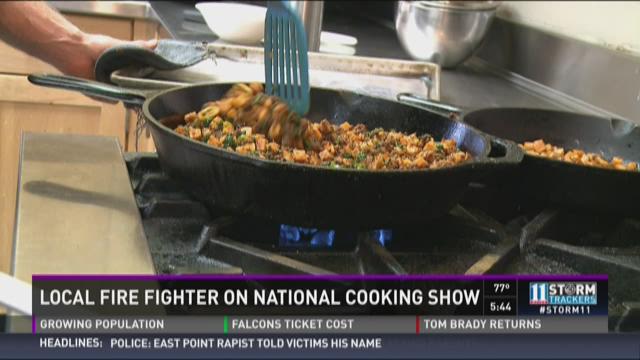 While he enjoyed winning over those judges, it's his fellow fire fighters who he cares about the most.